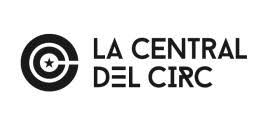 La Central del Circ is a creation center which provides to circus artists resources for creation, training, and continuous education. Its mission is to support circus arts and to accompany artistic projects from everyday training to creation's residencies, support in management and production as well as dissemination and international mobility.
It is part of Creation Factories' network of the Barcelona Institute of Culture. 
Its objectives are:
To offer creation's facilities, to train and create in appropriate conditions
To be a place where artists can experiment with ideas and contents
To encourage creators to enhance and develop their work through continuous education
To promote shared knowledge and openness for any disciplines, background, generations, trends and aesthetics
To become a diffusion platform for companies and artists by connecting connect them with other territories and national and international networks
To develop new audiences.