Discover the 2023 circusnext Laureate projects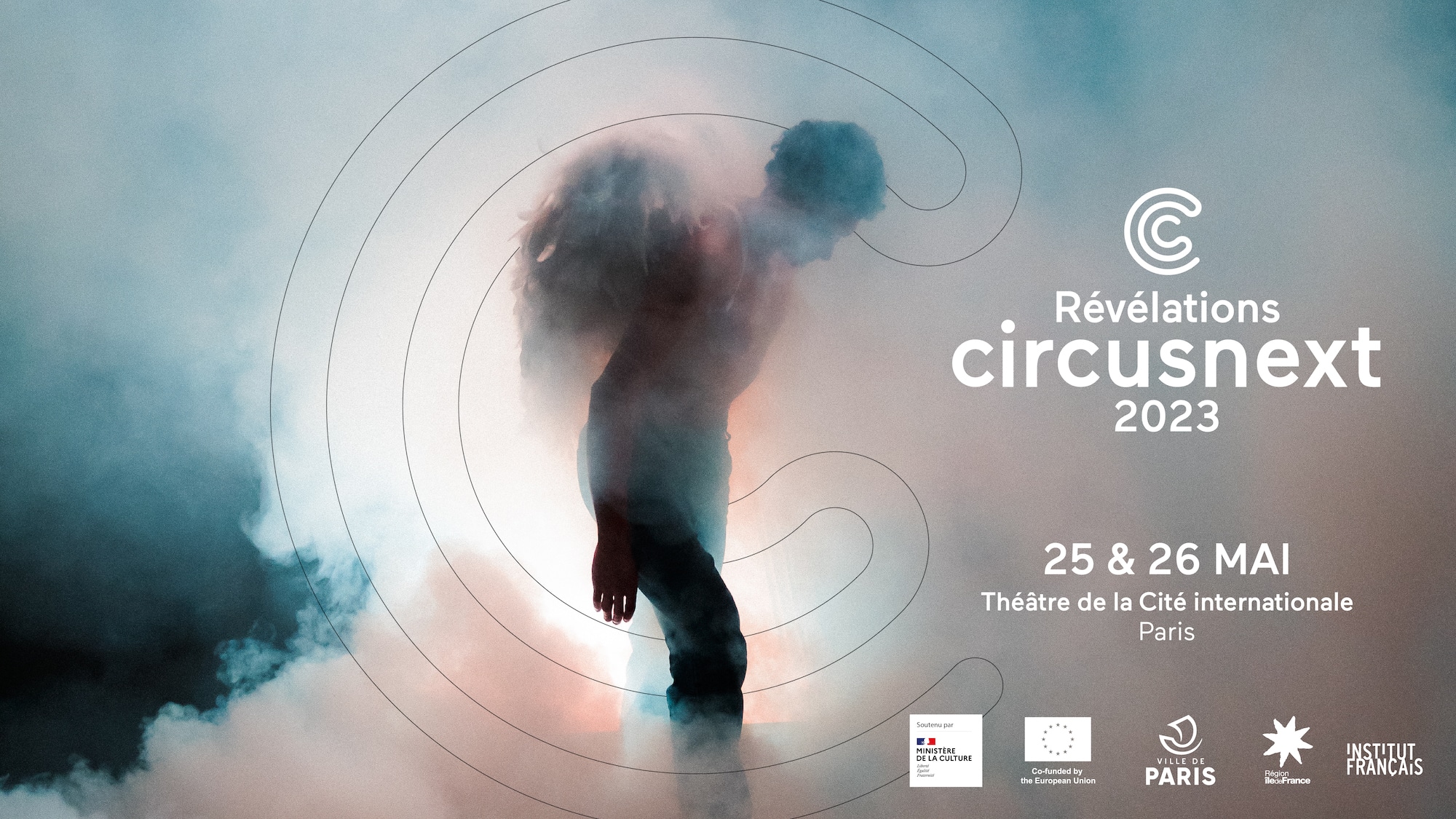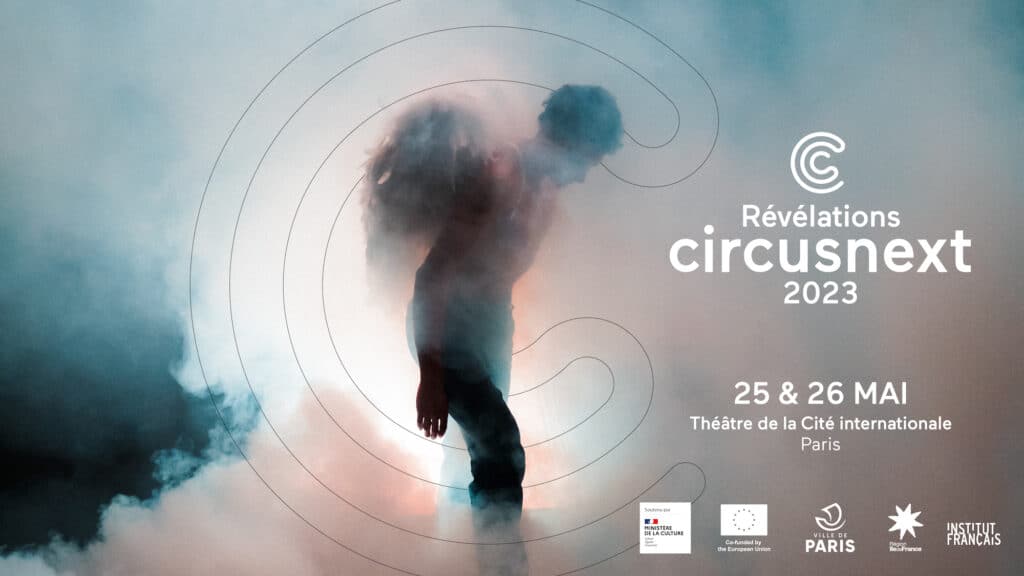 circusnext Revelations 2023 will take place on May 25 & 26 at the Théâtre de la Cité internationale (Paris).
The four 2023 circusnext Laureates will present 20-minute works-in-progress of their creations on the stage of the Théâtre de la Cité internationale (Paris). Each evening, the Laureates will succeed one another on stage, to make you discover in 2h universes as rich as surprising. Whether you are a circus fan or simply curious, this is an opportunity to discover the emerging figures of the European creative circus!
Discover the program of the 2 evenings:
Doisacordes – Cá entre nós
THE PROJECT / The expression could be translated as: «It's just between us». A delimited space, ritual, sacred, and most importantly a refuge. The relationships and movements that emerge in this space are born from the need to connect and re-connect, concretely, as two. 
BIO / Doisacordes company was born in 2019 from the encounter between Thiago Souza (Brazilian) and Roberto Willcock (Chilean) during their training at the ENC (National Circus School of Brazil). They were brought together by their common passion for rope. After a year at the FLIC in Turin, they both moved to Barcelona in 2022 where they are developing their first creation project "Ça entre nós". 
Palismesta – Masha
THE PROJECT /  In Masha, the oil slips from the bodies and ends up on the floor. Taking a step forward involves the risk of slipping. Masha is a space to observe, interpret and coexist with the unexpected, questioning the erasure of the subject. With this creation, Andrea and Sergio question the new parameters that we must face as Humanity. 
BIO /  Andrea is a researcher, teacher and architect. Sergio is an artist, social worker and researcher. In their work, they question the relational mechanisms that allow the interests and ideas of each person to coexist within the same group.  Masha is the first creation of company Palimsesta born at the end 2021.  
Alice Rende – Fora
THE PROJECT / "Fora" means "outside" in Portuguese, Catalan, Occitan, Sardinian…Forced to contort herself to fit into an overly narrow space, she decides to escape. Once outside, the contortions continue to echo in her body, she continues to defy her invisible walls. This solo is an allegory of the condition of those who are given limited space in society. 
BIO / Alice Rende studied at the National Circus School of Brazil and at Esacto'Lido. She participated in the creation of Silenzio by Roberto Magro and created her first solo Passages. In parallel with the creation of her solo Fora, she is doing her doctoral research on vertigo on stage and gives classes in contortionist movement.
Edouard Peurichard – Le repos du guerrier
THE PROJECT / Le Repos du guerrier is a solo which offers an inner perspective, (with a touch of irony), on the path of a circus artist. We see a knife thrower-acrobat who tries to re-en-act his professional career. A one-man show, a bit crazy, in which we find this form of «joyful iconoclasm» that is so unique in Edouard's work. 
BIO /  Edouard trained at the Lido. He has worked as a performer for several companies (Akolyte, PHH, Cabarazi, Cie Peux/ Pas…). He teaches adapted circus with the association Par Haz'art and La Grainerie and regularly holds masterclasses. He collaborated as an author-performer with Arnaud Saury on the show Dans ma chambre.  
Practical info
25 – 26 May 2023 · 08:00 p.m
Théâtre de la Cité internationale · Paris
From 12 years old.
Booking : theatredelacite.com