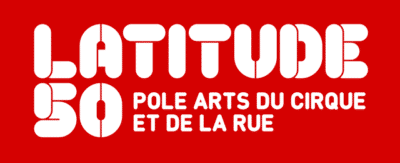 Pole Arts du Cirque et de la Rue
Latitude 50 is a circus and street arts centre located in Marchin, Belgium. Every year, Latitude 50 hosts a dozen performances, co-organizes street art festival Les Unes Fois d'un Soir in Huy and provides residency space to some forty companies working on their new creation… About 150 artists come by every season to create their own show. Settled in a rural area and enriched by its numerous partnerships, Latitude 50 articulates the creation and distribution of shows and thereby is a place forcreativity, imagination and exchange.
Since 2018, Latitude 50 has been recognized as a scenic centre of the Wallonia-Brussels Federation, which gives it recognition of both its activities towards the public and those serving professionals in its sector.